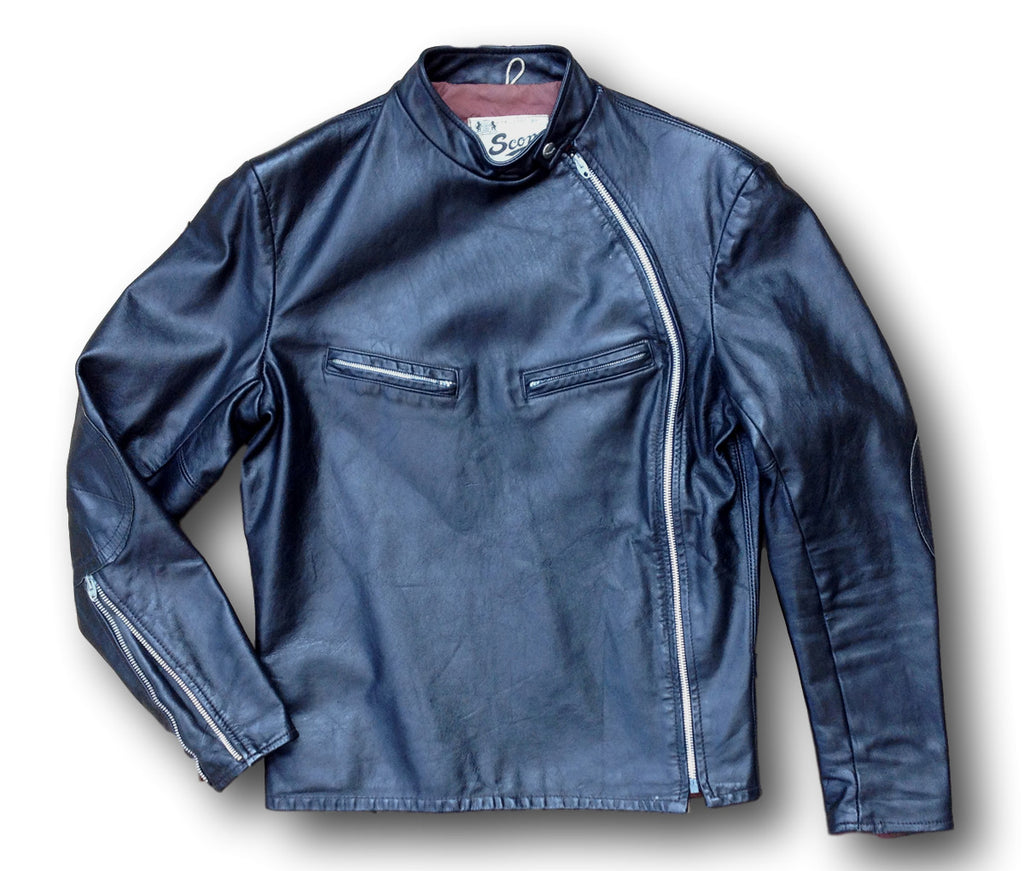 Score Sportswear Men's Vintage Cafe Racer Jacket (Super Rare !)
Score Sportswear Asymmetrical Cafe Racer Jacket.
Condition is rated Excellent
Extremely rare survivor !!  This is an amazing "time-machine" example of a high quality Score Sportswear asymmetrical leather jacket.  This is a medium weight jacket suitable for year round use.  Someone bought this extremely cool jacket 60+ years ago, and must have just tossed it into a closet and forgot about it.  
Please check carefully the measurements :
A       Shoulder to Shoulder 18"
B       Sleeve 24"
C       Chest 20"
D       Length 26"

•  All measurements are taken with the garment flat on a table.
• Please keep in mind that the measurements given are not body measurements, but garment measurements and should be bigger than your body measurements. Extra space is important for proper fit and overall comfort.
• Vintage sizing can be dramatically different than today's modern "off the rack" sizing. Our population has gotten larger over the past few decades, so modern sizes today have essentially "reset" to lower sizing ratios compared to most vintage clothes sizes. Meaning, a leather jacket from the 1950's that is labeled a Large, may very well be considered a Small or Medium in today's modern sizing.